I give it a thumbs up! Great storyline and eye-catching characters!!Exit Fate

Exit Fate is based more on the Suikoden series of games. This means
that there are a LOT of characters to recruit for your army (75 in
total), and that there are strategic war battles throughout the game.
For those who are familiar with the Suikoden games though, there are a
few important differences:
-There is no time limit for any of the characters. It's impossible to permanently miss anyone.
-There
is a reward for obtaining all characters, but it will be obvious what
it's going to be, and you're not required to get it before any specific
point in the game.
The game not only features standard 2D battle
encounters but boasts a tactical strategy mode as well, in which
players must assume control over legions of troops, issue commands and
lead their armies to a crushing victory. Bonus items are awarded for
good results, especially if the fight ends quickly with minimal losses
to your side.
A new addition is the bribe system, allowing
players to avoid potentially dangerous encounters by using the local
currency as a bargaining device. Use the esc key to bribe and avoid
battles.
The magic system is also a slight departure from most
common RPGs. You earn mana points as the battle progresses, meaning
that most spells can only be cast after several turns. The number of
times a spell can be used in each battle is limited, but unused healing
spells are cast automatically to restore the health of party members
after battle.
NOTE: Press the Alt and Enter key to switch between full screen and windowed mode.
SCREENSHOTS: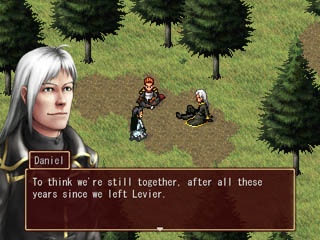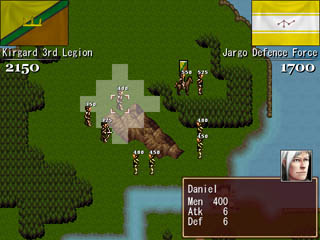 Download Exit Fate
Kung may nagtry po, I'll be willing to help since I finished it.